Here's another oddity from the collection — the "mit anhängendem Leerfeld" German Yachts.
This is a classic case of seeing something in the catalog and wondering, what do they mean by that? At some point between 2007-2013, Michel added listings in several of the German colonies that stated only "mit anhängendem Leerfeld", or "with attached blank field". I largely ignored these listings until I started building new album pages for these issues, and I set out to see what they were. As it turns out, they're a perforation oddity!
The sheets of the lower face value Yacht Issues are pretty standard. They were printed in 10x10 sheets which were then perforated, like so: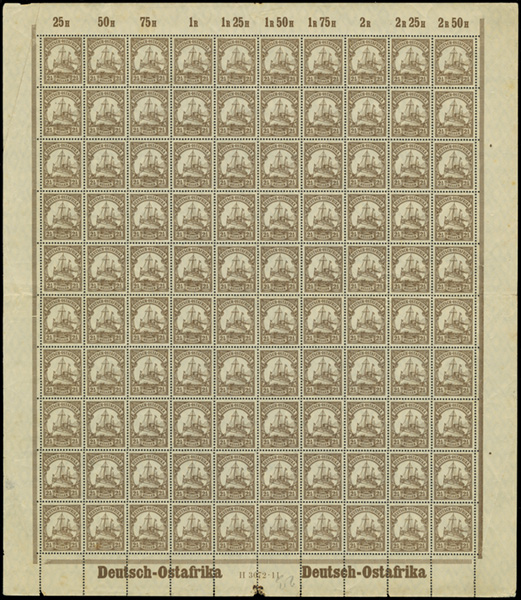 As you can see, it's a pretty normal 10x10 arrangement. The sheets can vary slightly in which margins are perforated (in this case, the bottom) by the machine, but they're all pretty standard.
Which brings us to the "mit anhängendem Leerfeld" listings (Michel suffix "L"). These are stamps from the left margin of certain printings, almost all late printings (1917-1923), which have attached at left a margin that has erroneously been perforated at left, like so: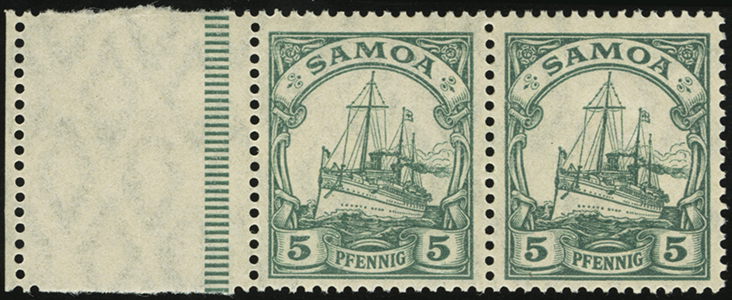 The exact reason for this oddity isn't clear. It's likely a case of sheets that were normally perforated on a machine designed for single, 10x10 sheets, being perforated on a machine designed to perforate pairs of 10x10 sheets.
These copies command a significant premium in Michel. They are known to exist for the following: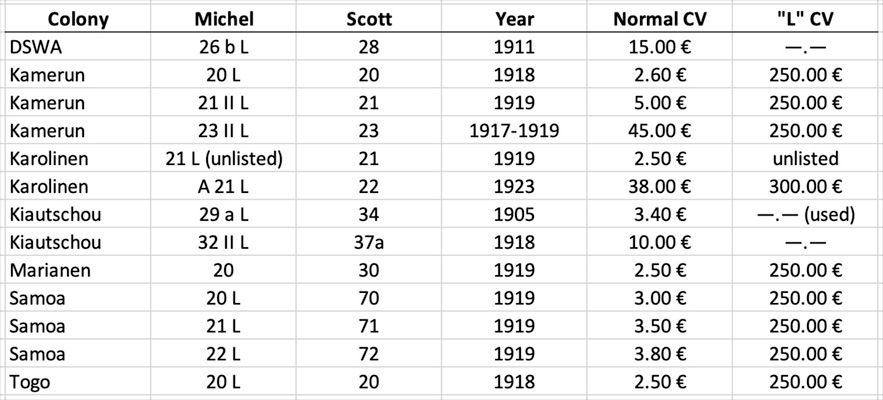 The unpriced used Kiautschou MiNr. 29 a L is currently up for sale on eBay with a price of 1,990 €.
Here are a few from my collection.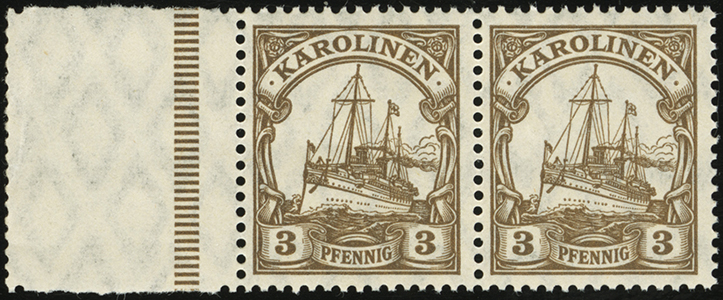 Karolinen MiNr. 21 L / MiNr. 21 Pair

Karolinen MiNr. A 21 L / MiNr. A 21 Pair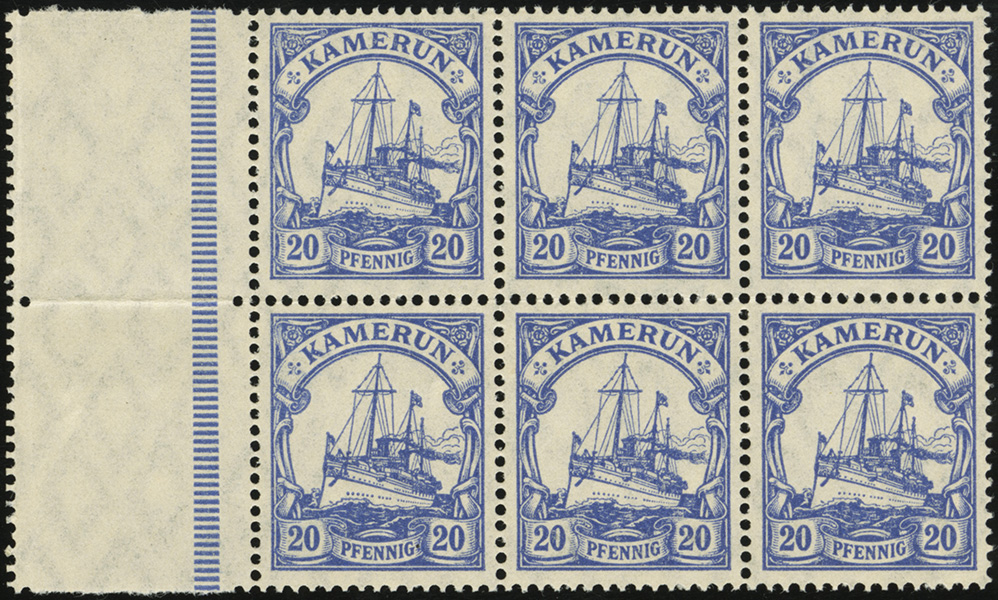 Kamerun MiNr. 23 II b L (x2) / MiNr. 23 II b (x4) Block of 6

Samoa MiNr. 20 L / MiNr. 20 Pair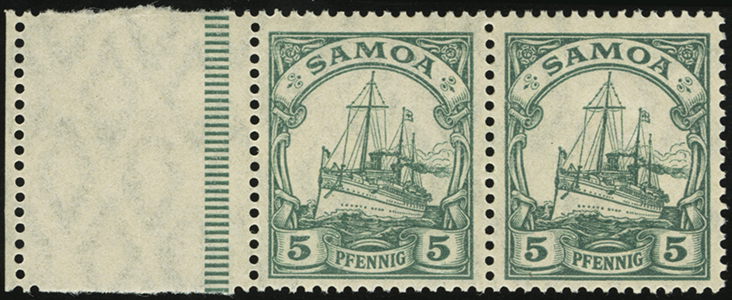 Samoa MiNr. 21 L / MiNr. 21 Pair

Samoa MiNr. 22 L / MiNr. 22 Pair